Originally from http://securitycamerawifi.com/best-ip-cameras-2017-dropcam-samsung-lorex-simplicam-swanncloud/
This IP Camera offers crisp video and local storage options all in an attractive package. The HD camera records 720p HD video at 30 frames per second thus allows the camera to produce high quality security footage.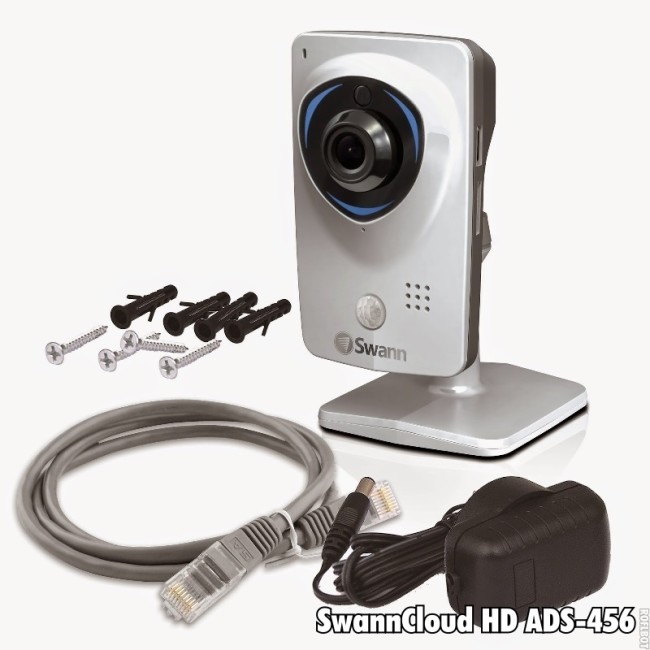 SwannCloud uses infrared LEDs to record activity up to 16 feet away. All the videos can be recorded by inserting a MicroSD card into the internet camera's memory Slot. The camera also keeps video on a cloud server and you can obtain the video footage if you log in using your SwannCloud account.
More at SwannCloud HD ADS-456