Originally from http://securitycamerawifi.com/top-5-wireless-security-cameras-2017/
This has been praised in reviews as an easy to install monitoring kit for indoor use. It has a great clarity and image quality of 1080p as well as a 130 degree field of view and night vision. Unlike most other brands, it has a zooming feature that allows users to focus on a particular area.
There is no configuration needed for this camera; no memory card changes, no Ethernet cables and no need to set up servers. All surveillance is done in a cloud after installing.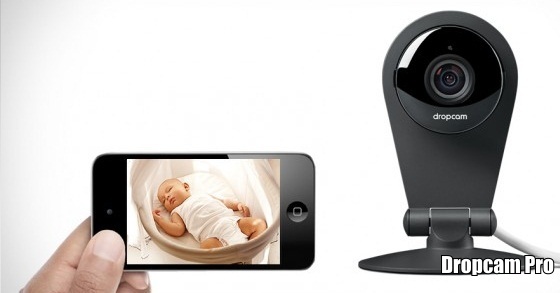 This easy to use system, with all its features can be bought for 150-200$. This is definitely a good bargain for such a versatile and sound home surveillance system.
More at Dropcam Pro
https://nest.com/camera/meet-nest-cam/
http://recode.net/2015/07/15/review-tiny-nest-cam-brings-small-improvements-to-dropcam/
https://itunes.apple.com/us/app/dropcam/id351175162?mt=8
https://play.google.com/store/apps/details?id=com.dropcam.android&hl=en
https://en.wikipedia.org/wiki/Dropcam
http://www.cnet.com/products/dropcam-pro/
http://www.androidcentral.com/pictures-nest-cam-vs-dropcam-pro